How To Surf Web Anonymously (Private Browsing)
Whenever you browse any website, your IP and MAC address gets recorded to that site which can easily keep a track on your activity. So to get protected from all these, you have to browse anonymously on the internet. Therefore, we are going to share some methods which will help you to surf anonymously over the internet.
bout two out of three people in the world are using the internet in daily life. On this world wide web, many organizations are prepared to look after this world's extensive network because in this network illegal activities can also happen which can involve hacking and terrorism, etc. So there are some spy organizations which are established to track the users who are using the internet in their devices. Now in this post, we will tell you why there is a need to Browse securely on the web, and also the methods to surf anonymously on it.
Anonymous Web Surfing (Surf Anonymously)
Many of internet users think that no one knows what they surf the web at home or offices. However, this is actual a wrong mentality, as there are many spy agencies which can easily track your device and can designate your activities on the internet. Whenever you browse any website, your IP and MAC address get recorded by that site. This can even easily help websites to track your location.
Many websites download cookies extensions in your browser which can easily keep track on your activity. For example, if you ever observed that sometimes in your computer, unknown ads start displaying which mentions your location? This is only because of cookies that are transferred to your computer by some websites. So to get protected from all these, you have to browse anonymously on the internet.
How To Surf Anonymously (Private Browsing)
There are still some things which you should know before starting surfing secretly. Every private browsing mainly works between the internet user and the destination website. This middle man is a proxy server which changes the IP address of the system and gives any random IP address to the destination website. For example, if we are browsing from USA and we are using some proxy servers of Netherland, then the IP Address which will be sent to any website will be of Netherland.
Using Web Proxy Sites:
Using web proxies are the best and easy way to browse secretly on the internet. There are some web proxy sites like Proxify, Anonymouse or Hide My Ass. By using these sites, you can easily have secure access to the internet. These proxy sites give an alternative address of the site which you want to browse anonymously on the Internet. But there are some drawbacks of these proxies as the browsing speed can be slow.
Proxify is an anonymous proxy service which allows anyone to surf the Web privately and securely. Through Proxify, you can use websites, but they cannot uniquely identify or track you. Proxify hides your IP address, and our encrypted connection prevents monitoring of your network traffic. Once using Proxify, you can surf normally and forget that it is there, protecting you.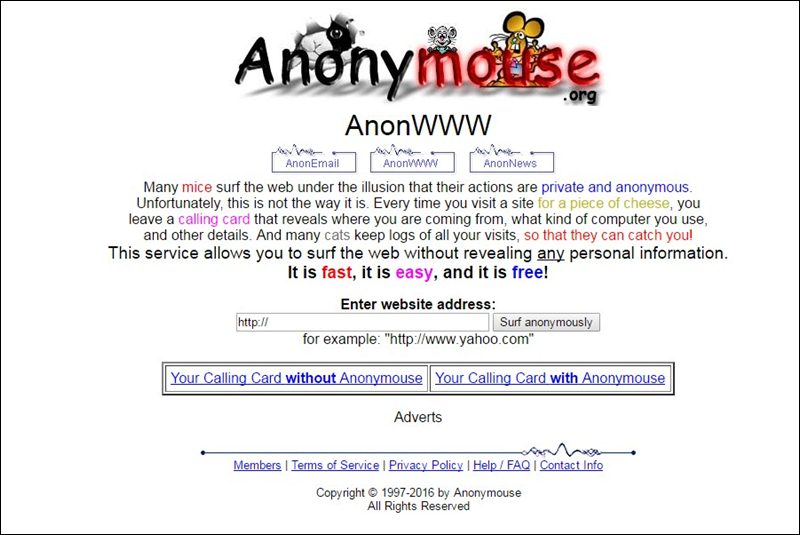 This service allows you to surf the web without revealing any personal information. It is fast, easy, and free. You just need to enter the website name and hit the "Surf Anonymously" button to start surfing.
This is one of the famous web proxy sites that helps you to bypass online restrictions to access foreign websites. You can evade hackers and can enjoy complete security, even on public wifi connections. You can safeguard your personal information and your location (IP address) online.
Manual Anonymously Proxy Servers
Sometimes if proxy sites are not working, then you can use a standard proxy server to browse anonymously on the Internet and have secure access to it. Now to set up a manual proxy server, you have to change proxy in your default browser settings. In this, you have to select some manual proxies from the internet and set it as default proxy in your browser to browse.
Google Chrome Settings: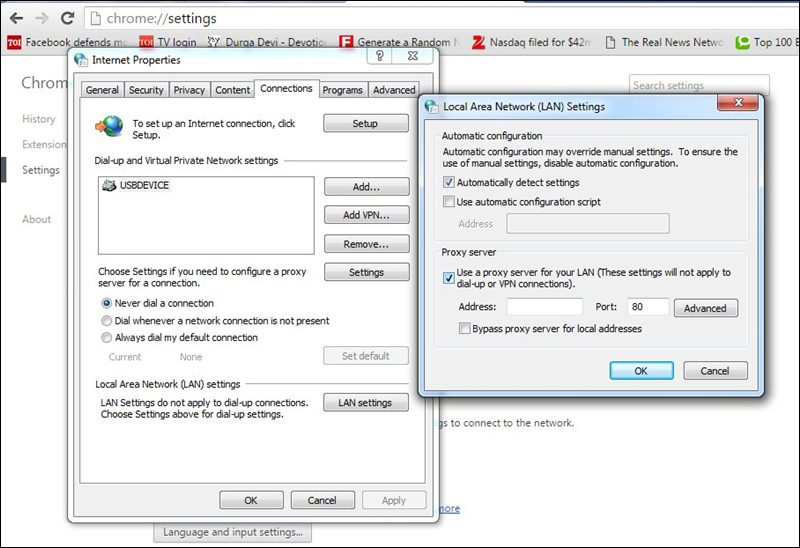 Step 1. Go to Settings> Show Advanced Settings
Step 2. Now you need to find "Network" and then click on "Change Proxy Settings"
Step 3. Now you need to click on "Lan Settings" and then enable the option Proxy Server
Here you need to enter the proxy IP Address and port. You can quickly search any proxy and port by visiting
Proxynova
and selecting the proxies which have high speed.
Using Google Chrome Extention
Having VPN while browsing through Google Chrome is the must if you are looking to browse anonymously over the internet because these provide security and privacy to your browsing. Moreover, it can open the sites that are restricted to the WiFi or LAN network on which your computer is being connected
This is one of the best extension and popular among many users. This extension provides lots of servers to select, and you can quickly switch to any listed country to access blocked sites.
It is the simple, easy and most user-friendly extension. You will get four server list to use in your browser and unblock the blocked sites.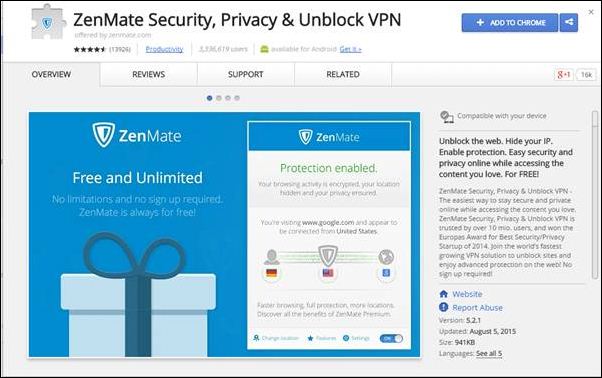 This is another best VPN for your Google Chrome that will allow you to access the blocked websites in your school or college WiFi. ZenMate Security, Privacy & Unblock VPN is the easiest way to stay secure and private online while accessing the content you love. ZenMate Security, Privacy & Unblock VPN is trusted by over 10 million users
Using VPN For Windows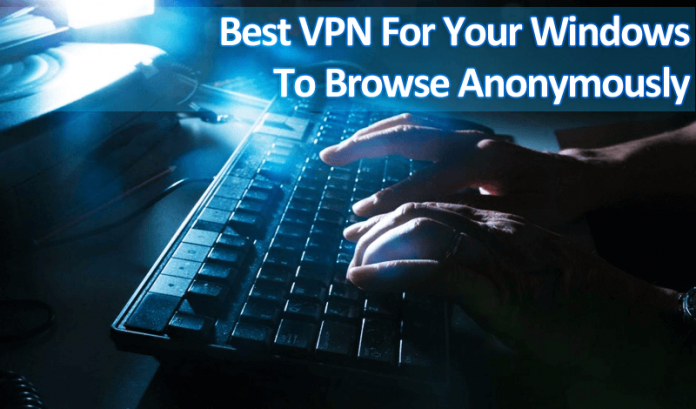 We have listed some of the best free VPN Services for your Windows computer that will secure you a lot, and you can even use this to access blocked a website, downloading country specified files. Go through our post Top 8 Best VPN For Your Windows To Browse Anonymously to know the VPN
Surf Web Anonymously on Android: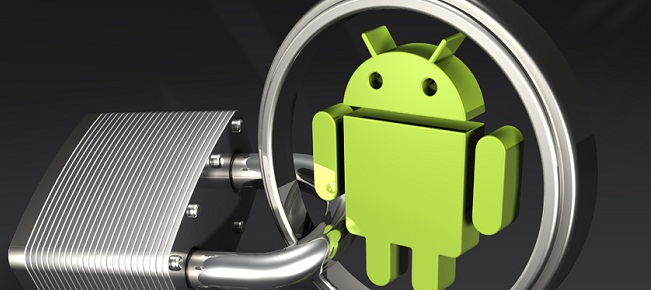 Unlike computers, there are VPNs for Android device too. This helps you to access blocked the website, and downloading country specified files in your Android. Go through our post Top 6 Best VPN For Your Android Smartphone To Browse Anonymously to know the best VPN apps for your Android
Surf Web Anonymously on iPhone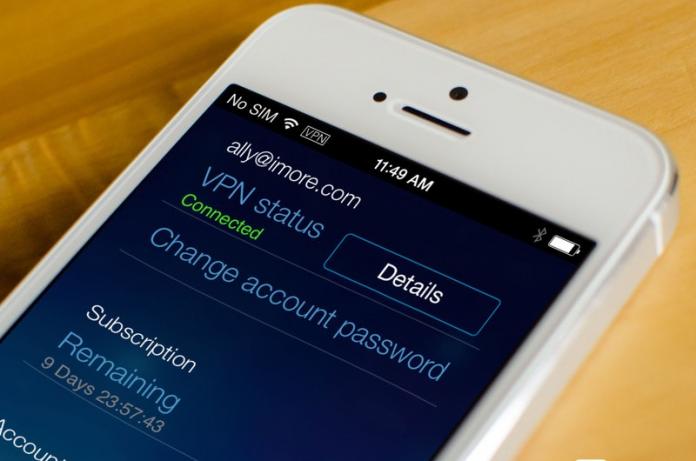 Using Tor On Computer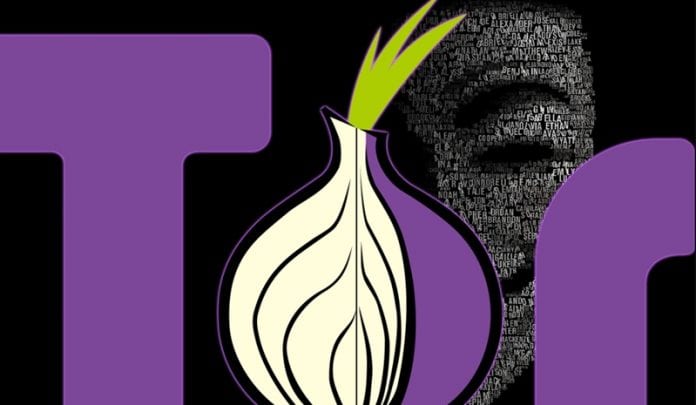 Tor is basically a network which is run by volunteers worldwide. Each and every volunteer run a relay, which is basically a computer that runs software which allows users to connect to the web via Tor Network.
Tor browser used to connect with several relays which completely wipes its tracks and it makes thing difficult to figure out where and who you are. Tor is basically very effective and helps you to stay anonymous online.
Using Tor On Android & iPhone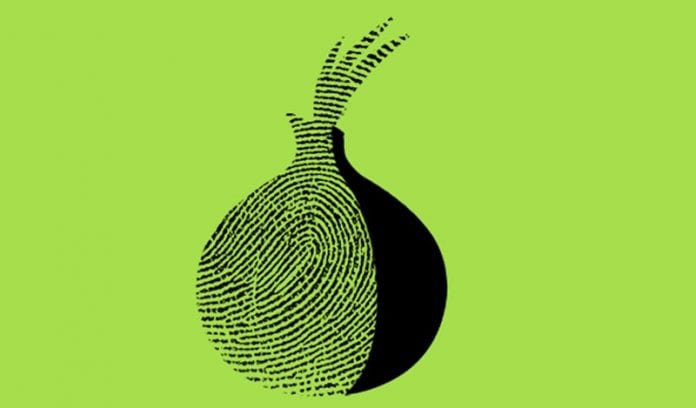 As we have already told the ability of TOR network. The good news is you can also access Tor network on Android and iOS for that we have published an article How To Install Tor On Your Android & iOS smartphone.
The article covers a complete guide to what you need to do if you want to access Tor network on your Android and iOS smartphones.
Also Read: How To Recover Files From Corrupted USB Drive
By the above-discussed method, you can easily secure yourself from the hackers and many spy organizations which keep track on you every time. Because no one of us wants to share our privacy with others. It looks very odd when we get to know that someone is tracking our every activity. So Browse Anonymously and stay safe.